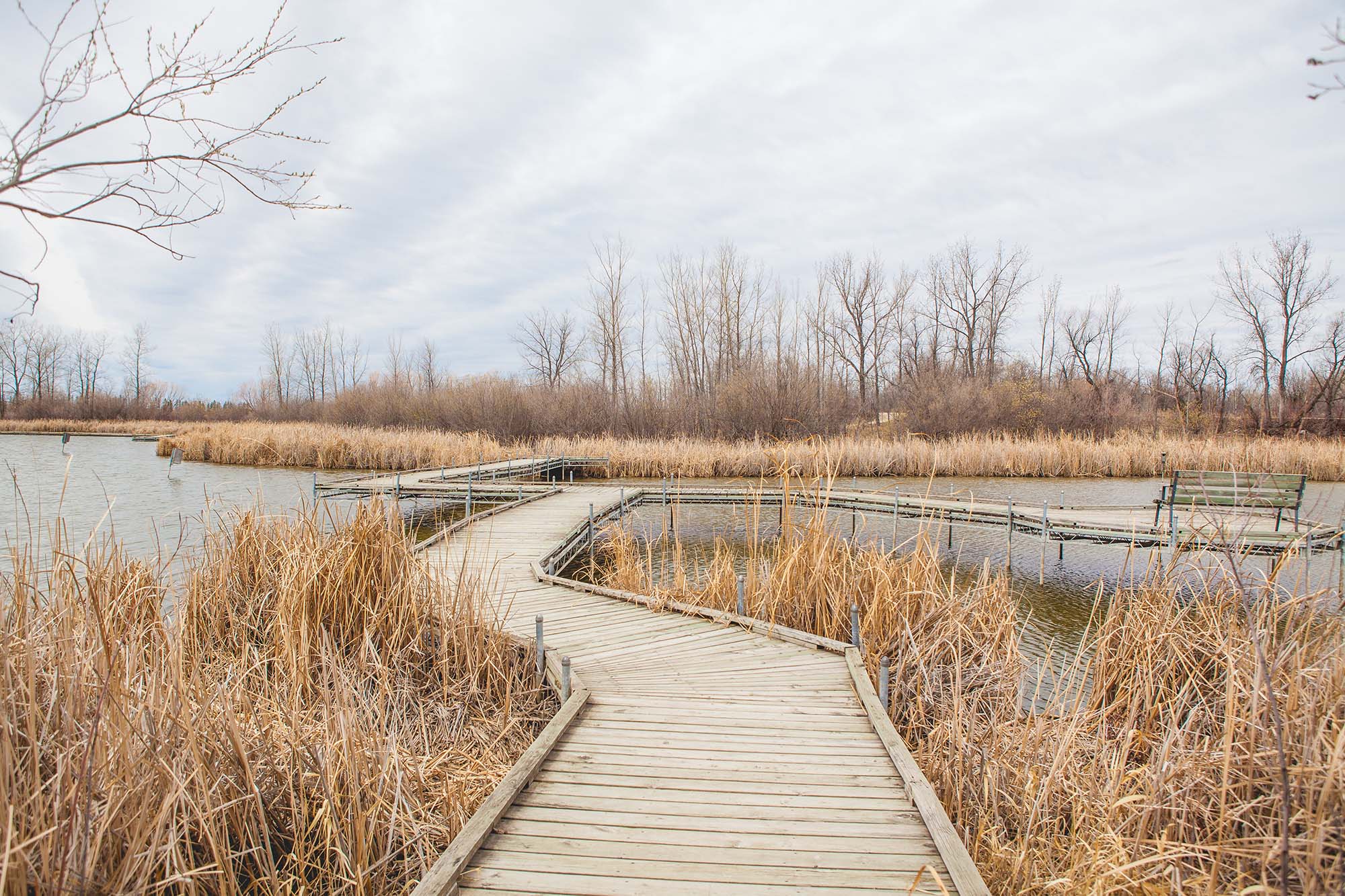 FortWhyte Alive will be reopening trails and limited facilities to the public on May 11.
We would like to sincerely thank everyone for their incredible efforts as we continue to flatten the curve. Most importantly, our thanks and gratitude to all the essential workers for keeping us safe and healthy.
We're just as excited to get back on our trails and connect with nature as you are. We will be reopening:
All walking and cycling trails

Alloway Reception Centre (for check-in and washrooms only)

The Nature Shop (in a limited capacity)

The Buffalo Stone Cafe (limited menu)
Out of respect for our staff, volunteers, and community we are asking that guests with flu or cold-like symptoms please stay home. We look forward to welcoming you another time.
What we're doing to keep you safe
To reopen FortWhyte, we are taking strong measures and following government guidelines to ensure a healthy and clean environment. This includes: 
Increasing the frequency of our cleaning processes across all FortWhyte Alive facilities with special attention to high-touch surfaces such as handles, light switches, handrails, restroom stall doors, and sinks. 

Providing hand sanitizing options at all building entrances. 

Reducing contact with a card-only system (we will not be accepting any cash for transactions).

On-site signage to promote adherence to physical distancing measures. 

Limiting the number of people who can be in indoor facilities at a time.
While you are onsite, we ask that you adhere to physical distancing strategies and maintain a safe 6 ft space between yourself and other visitors. Please follow all signage including floor markings and on-trail distancing reminders.
Frequently Asked Questions
____
What are your hours of operation?
Monday – Friday: 9 am – 6 pm
Saturday – Sunday: 9 am – 6 pm
What are your admission prices?
Regular admission rates apply. See rates here.
What buildings will be open?
The Alloway Reception Centre will be open to the public for check-in, washroom use, and access to The Nature Shop and The Buffalo Stone Cafe. You must use our sanitation stations when entering the building.
Will washrooms and water fountains be available?
Yes, washrooms will be available in the Alloway Reception Centre, but water fountains are not.
Will the Buffalo Stone Cafe be open?
Yes, with a limited menu. The deck will be available to Cafe patrons only.
Will the Nature Shop be open?
Yes, at a limited capacity. 
Can I visit FortWhyte Farms?
For the health and safety of our staff and visitors, we are limiting access to facilities. FortWhyte Farms will not be available for visiting at this time.
Does this mean Summer Day Camps will run?
Yes, we will be running nature day camps at a limited capacity. We will be contacting registrants soon with more details. 
Can I bring my dog?
No, pets are not permitted on site.
Are rentals available?
We are offering rentals in a limited capacity. All gear will be sanitized before and after each use.
Can I go fishing?
Yes! Fishing season is open in Manitoba. We are not offering any rentals at this time, but you can bring your own equipment. A $3 fishing fee applies. Check in at the front desk to get fishing maps.
Can I bring my boat?
No, we do not allow any personal watercraft on site.
As we continue to monitor the situation we will update our practices as needed to reflect recommendations from the Province of Manitoba. We recognize that there is much uncertainty at this time and since it is an evolving situation we will be providing you with updates and more information as it becomes available. 
Questions? Please contact us at info@fortwhyte.org.