Spring is an exciting time in Manitoba. The sights and sounds of migrating birds are welcomed signs of spring, with over 300 bird species flying back to their seasonal homes.
Manitoba's diverse landscapes of prairie grasslands, wetlands, and forests attract a diverse crowd of birds. Fortunately, we have each of these landscapes in our own backyard at FortWhyte Alive, making it the perfect place to go birding whether you're an experienced or beginner birder.
Over 300 species of birds migrate to Manitoba each spring.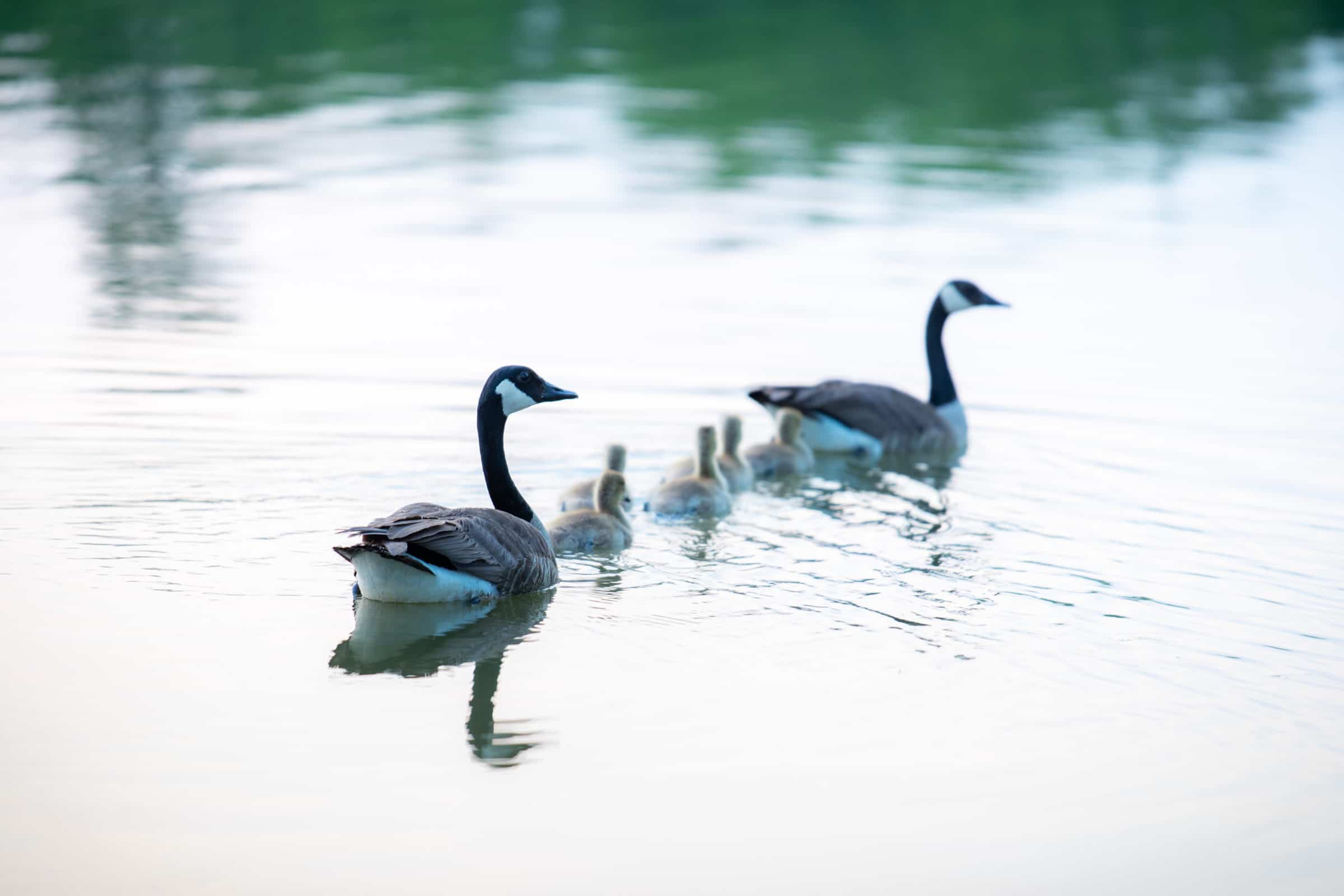 If you're not sure how to begin, start by simply heading outdoors. Look for movement, listen for sounds, and lock your eyes onto your discovery.
Notice the bird's size, shape, and colour. Take note of any stripes, markings on its wings, and the sounds it makes. Consult your field guide, birding app, or ask an experienced birder for help at our Migration Mornings. Here you'll have an opportunity to wake up with the birds and ask our roaming bird experts about your discoveries.
If you keep your eyes open, these are some some seasonal residents you might see:
Yellow-rumped Warbler
Though the color palette is subdued all winter, you owe it to yourself to seek these birds out on their spring migration or on their breeding grounds. Spring molt brings a transformation, leaving them a dazzling mix of bright yellow, charcoal gray and black, and bold white.
Wood Duck
The handsome male Wood Duck is a distinctively marked bird, unlikely to be mistaken for any other species. It has a multi-hued body and head, mostly red bill, and drooping crest. Females are mostly brownish and lack the crest and red in the bill, but they do have a distinct white eye patch and iridescent wing highlights.
Common Grackle
A bit larger than a jay; smaller, proportionally longer-tailed and shorter-winged than a crow. Staring yellow eye and long heavy bill (compared to Red-winged Blackbird). Often in flocks with other blackbirds in winter. Forages in fields, scrubby areas, and open woods.
You'll discover that the birding community is an incredibly welcoming group who are eager to help you on your birding journey, largely due to their commitment to the Code of Birding Ethics. Be sure to familiarize yourself with them before heading out on your journey!