On October 5, 41 high school students from 6 urban and rural Manitoba attended a special program at FortWhyte to learn about the waters that surround us, and some of the current threats and solutions for better water quality.
Students became citizen scientists for the day, using water sampling equipment and chemistry tests to learn more about measuring the health of an aquatic ecosystem. They got muddy and wet using a water jet planter to restore a section of shoreline on our lakes with "nature's rebar," also known as willow. They collected aquatic insects, learned about fish research, and discussed how water issues in northern Manitoba are impacting water, ecosystems and people.
Thank you to the presenters for sharing their knowledge and inspiring Grades 9-12 students to understand more about water protection, and giving them a great hands-on learning experience:
Kent Lewarne - River Watch & South-Central Eco-Institute
Pauline Gerrard and Danielle Desrochers - IISD – Experimental Lakes Area
Stewart Hill - University of Manitoba Natural Resources Institute Ph.D. Candidate
Audrey Boitson and Armand Belanger - East Interlake Conservation District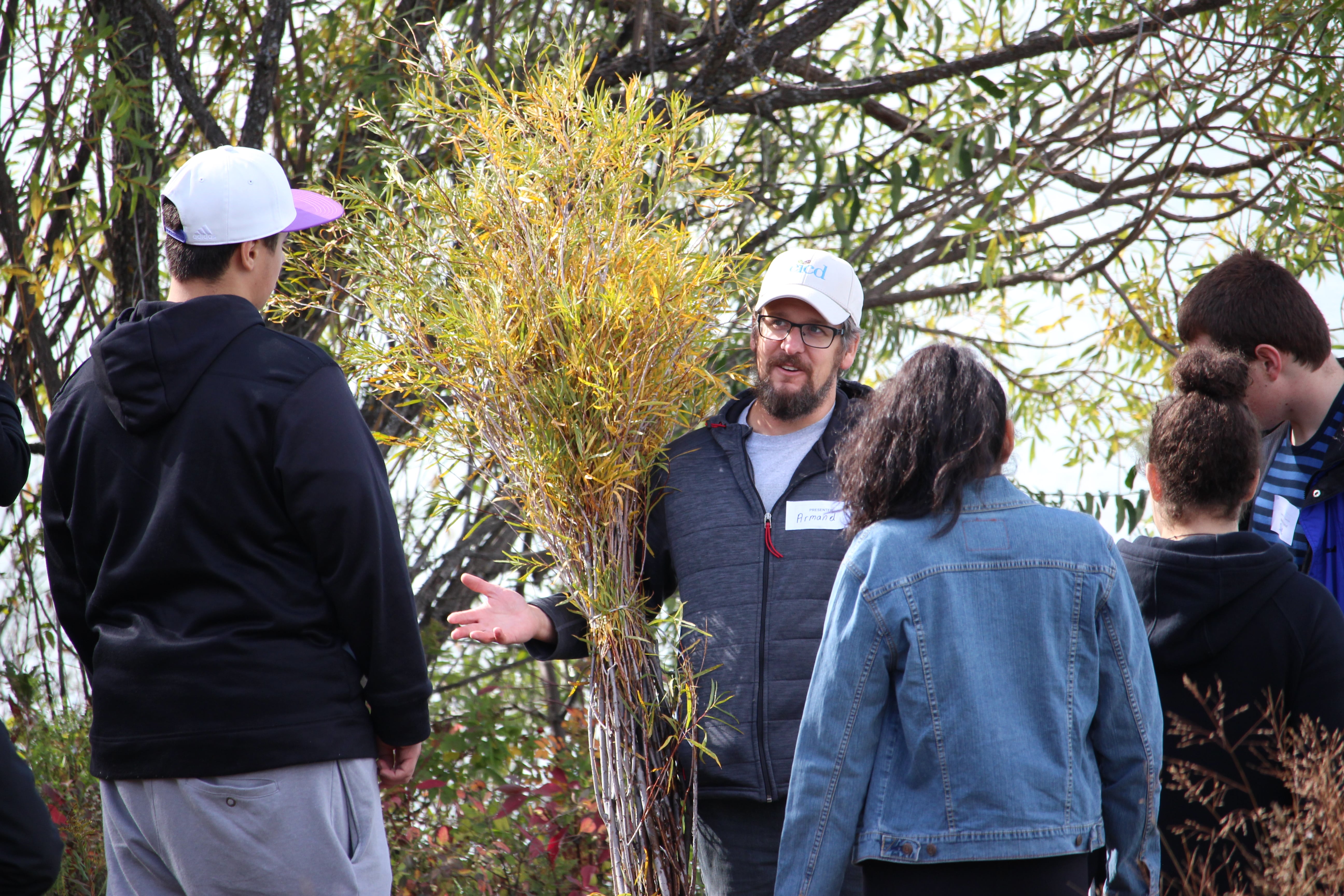 For other high school programs related to environmental science at FortWhyte Alive, check out our Urban Water Monitoring program, high school science days or other school programs or contact education@fortwhyte.org to be added to our high school mailing list.