With spring right around the corner, many of us are preparing to do our annual deep clean. We love a good purge, but it can be so much more than emptying closets and shaking out carpets — it can be an opportunity to reduce our environmental impact and change our habits for the better.
Check out these three tips to kick off spring on a sustainable note and make a difference in your environmental footprint today.
1. Composter in a Jar
There are so many reasons to start composting, from saving money to helping the environment, but not everyone has the resources to accommodate a composter at home. For those who need a more compact option, we encourage you to compost in a jar. Not only will it create nutrient-rich soil to add to your potted plants or garden, it's a fun activity that teaches your kids about sustainability.
To get started, find these supplies around your home:
A wide-mouth glass jar per person
Organic yard debris (such as fallen leaves, grass clippings, and dirt)
Old newspaper
Fruit and vegetable peels, cores, and scraps
Rainwater
A permanent marker
You're now ready to craft your own soil-arium!
2. Check for Leaks
Did you know that 69% of water use in Winnipeg is residential? Leaks alone can waste up to 10,000 gallons of water per year in your home. That means by saving water at home, you can make a big difference in our city's water consumption.
Start conserving water by joining our Family Leak Detector Challenge. It's as easy as checking and fixing leaks around your home and then sharing your results with us, entering you to win a rain barrel, a FortWhyte Alive Membership, and other nature-based prizes to help you on your sustainability journey. Not only will you save water, but you'll save a few bucks on your water bill too!
Join the Family Leak Detector Challenge or get a quick preview at what it's all about by watching our Leak Detector Tutorial on Youtube.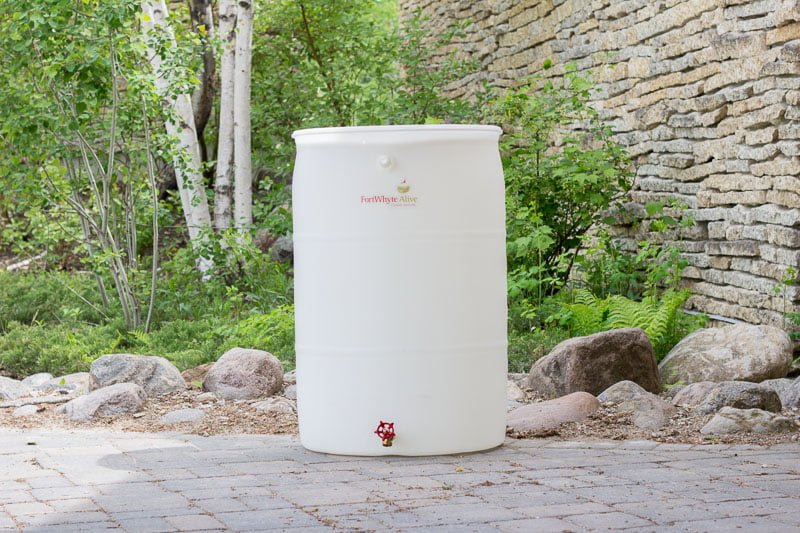 3. Do a Waste Audit
Did you know landfills are not designed to break down waste? Garbage need air to break down properly, but landfills bury waste with other garbage so oxygen can't get to it. When waste breaks down without oxygen it creates greenhouse gases, which contributes to global climate change.
You can help reduce the amount of waste going to landfills by becoming more aware of the garbage you create in your own home:
Choose a week that is typical to your regular waste behaviour.
Divide your waste as you normally would, such as recycling, garbage, and compost. At the end of the week, weigh each category on a scale.
Multiple each number by 52 to get the total waste you create in a year. Write down each total.
After you complete your audit, look for items that you often found in your garbage. Can you come up with sustainable options to reduce this waste? Beeswax wraps can replace plastic, reusable containers can replace Ziploc bags, and swedish dishcloths can replace paper towel. Find all these items and more online or in store at the Nature Shop.
Once you've come up with some creative ways to reduce your household waste, do another audit next month start tracking your progress.
Happy spring cleaning!