As the climate crisis continues to be a growing concern, FortWhyte Alive is proud to share its latest step toward a greener future.
A deep energy retrofit of its primary education centre, the renovation exemplifies a key lesson taught there every day: we can all be sustainable leaders in our community.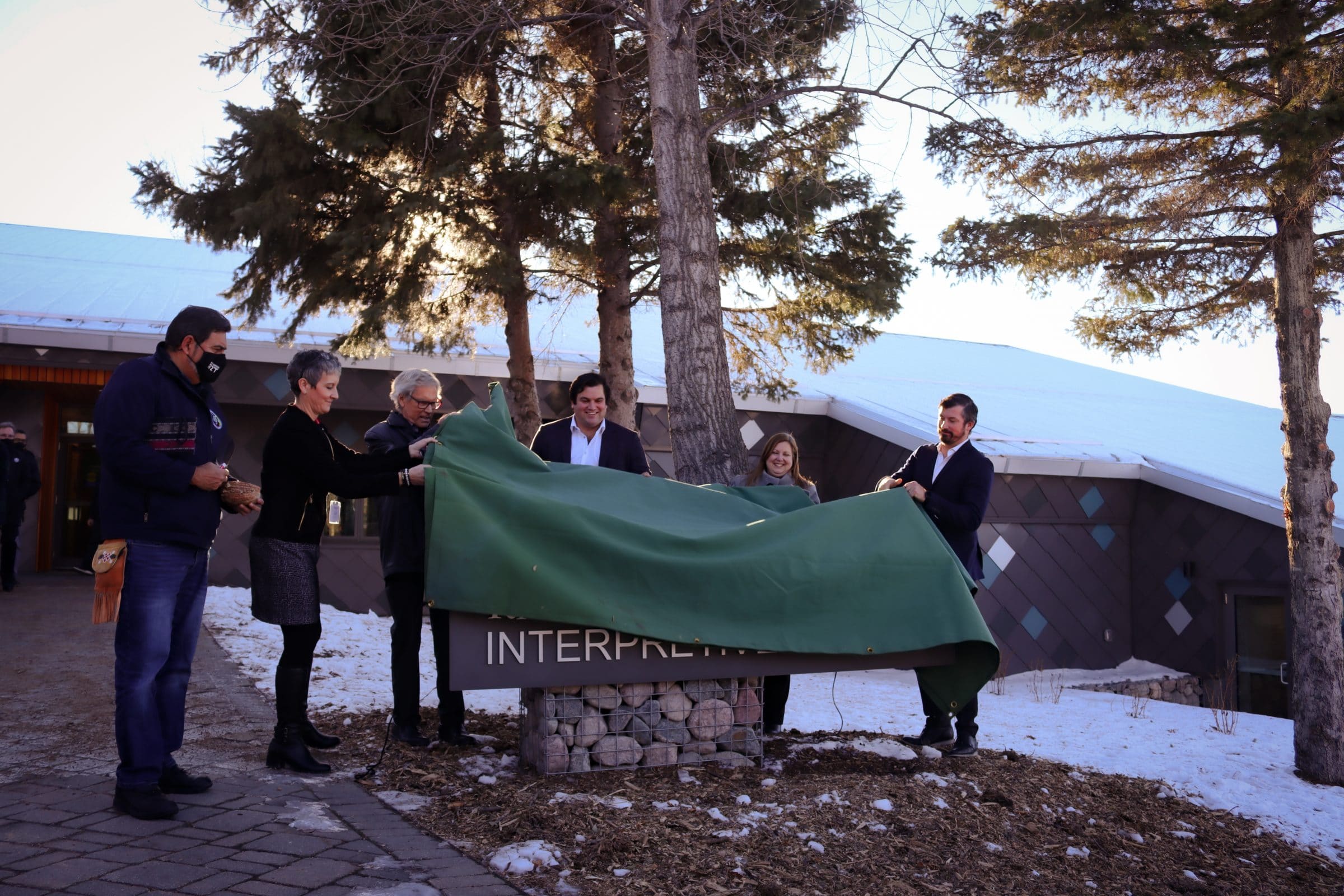 The Interpretive Centre, now referred to as the Richardson Interpretive Centre, has been a meeting place for countless families to connect over a love of nature since 1983. After 36 years of being the backdrop to solution-oriented environmental education, Winnipeg's harsh weather took a toll on the efficiency of the building. From the inside out, the deep energy retrofit exhibits FortWhyte's commitment to the planet by achieving Green Globes certification.
Since the retrofit was completed, FortWhyte Alive has reduced its electricity consumption by 36%. Fossil fuel-free geothermal systems that run under the forest use the land to heat and cool the building, while an Energy Recovery Ventilator pulls heat from recycled air to reduce energy consumption.
"The Richardson Interpretive Centre allows Winnipeggers and people from across Canada to experience Southern Manitoba's vast and unique natural environment," said the Honourable Jim Carr, MP for Winnipeg South Centre, on behalf of the Honourable Dominic LeBlanc, Minister of Intergovernmental Affairs, Infrastructure, and Communities. "Through these retrofits, visitors will enjoy a state-of-the-art facility that embodies FortWhyte Alive's mission of educating people about nature and environmental stewardship."
The Interpretive Centre Deep Energy retrofit, a component of the FortWhyte Forever project, is made possible by investments of up to $4.7 million from the Government of Canada and $4.5 million from the Province of Manitoba through the New Building Canada Fund: Provincial-Territorial Infrastructure Component − National and Regional Projects (PTIC-NRP). In addition, a significant contribution was made from the Richardson Foundation Inc.
"The new Richardson Interpretive Centre at FortWhyte Alive is a model of sustainability, accessibility, and inclusivity, creating a destination for learning and discovery today while ensuring future generations will also connect with nature in a meaningful way tomorrow,"

Hartley T. Richardson, President of Richardson Foundation Inc.
Newly-named Richardson Interpretive Centre (L-R: Honourable Jim Carr, Liz Wilson, Manitoba Conservation and Climate Minister Sarah Guillemard, Raif Richardson, and Sprague Richardson)
"The Manitoba government has a strong commitment to the building of a cleaner and greener province, in part through investments in sustainable buildings and in advancing conservation. Our government's $4.5-million contribution toward the FortWhyte Forever project will help this improved, energy-efficient Interpretive Centre better engage visitors of all ages in hands-on learning experiences and provide them with a gateway to FortWhyte Alive's beautiful lakes, forests, and trails," said Manitoba Conservation and Climate Minister Sarah Guillemard. "I am pleased that Manitoba Conservation and Climate is collaborating with our federal partners and with organizations across Manitoba to allow our province to become a leader in sustainable buildings and green infrastructure. This climate-resilient structure demonstrates the commitment of FortWhyte Alive and of Manitoba to the health of our planet."
The renovation marks a turning point at FortWhyte Alive as it enters an exciting new phase. A multi-year development plan will assert FortWhyte as a leader in sustainable building, education, and tourism in western Canada.
"We are thrilled to welcome people back to this space and highlight how integral it is to not only invest in environmental education for the next generation but to also invest in climate-resilient building practices. Leading by example, we hope to inspire others to take action," said Liz Wilson, FortWhyte Alive President & CEO. "We are thankful to the Richardson Foundation for leading the charge and to our whole community of supporters and funders that have made this large step in building a more sustainable future possible."
Next, FortWhyte looks forward to its next endeavor: Buffalo Crossing, a new 18,000 square foot multi-purpose building that will serve as a hub for new and creative outdoor recreation, education, and the southern gateway to FortWhyte from McGillivray Blvd.
__
The newly-named Richardson Interpretive Centre will reopen to the public on December 1.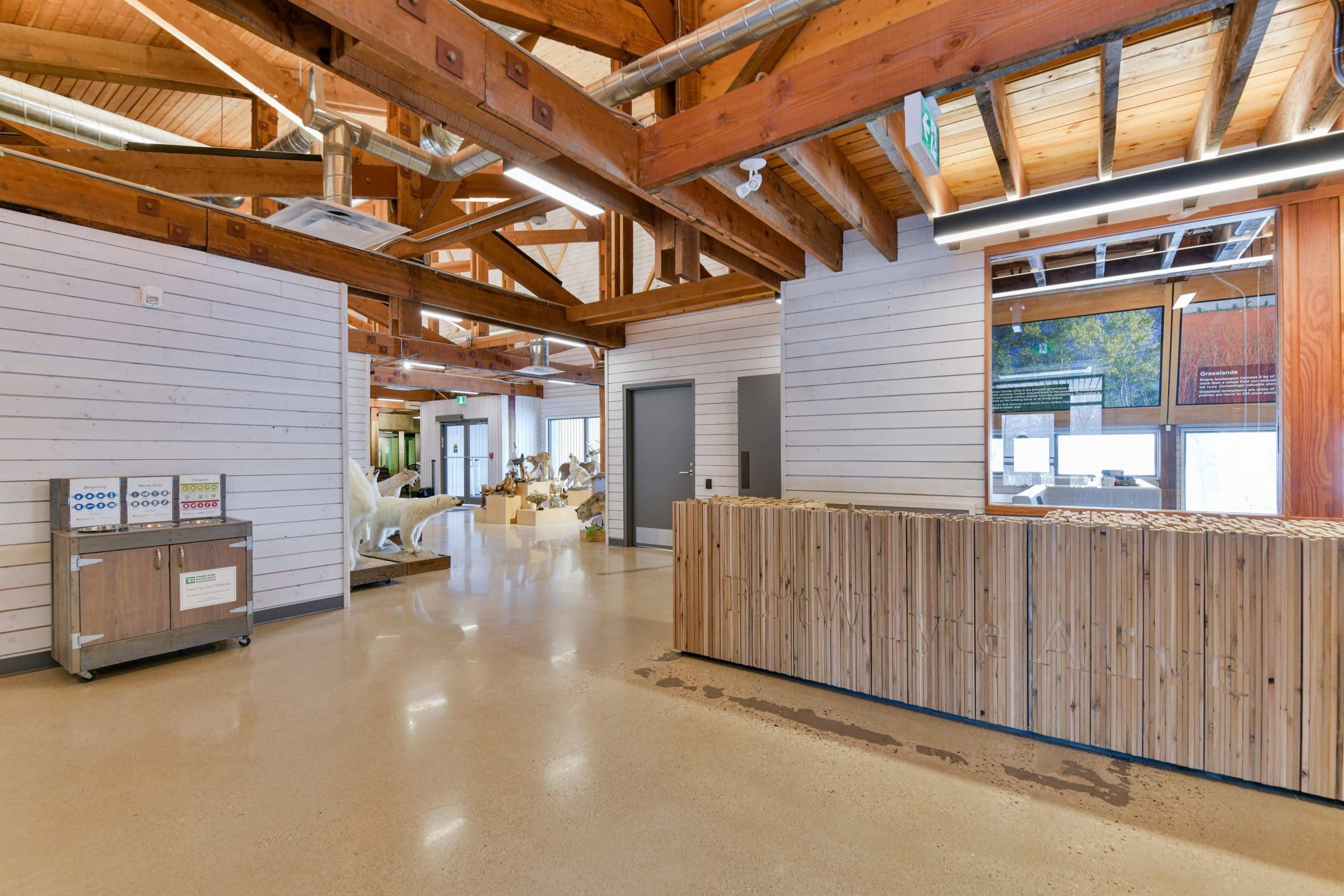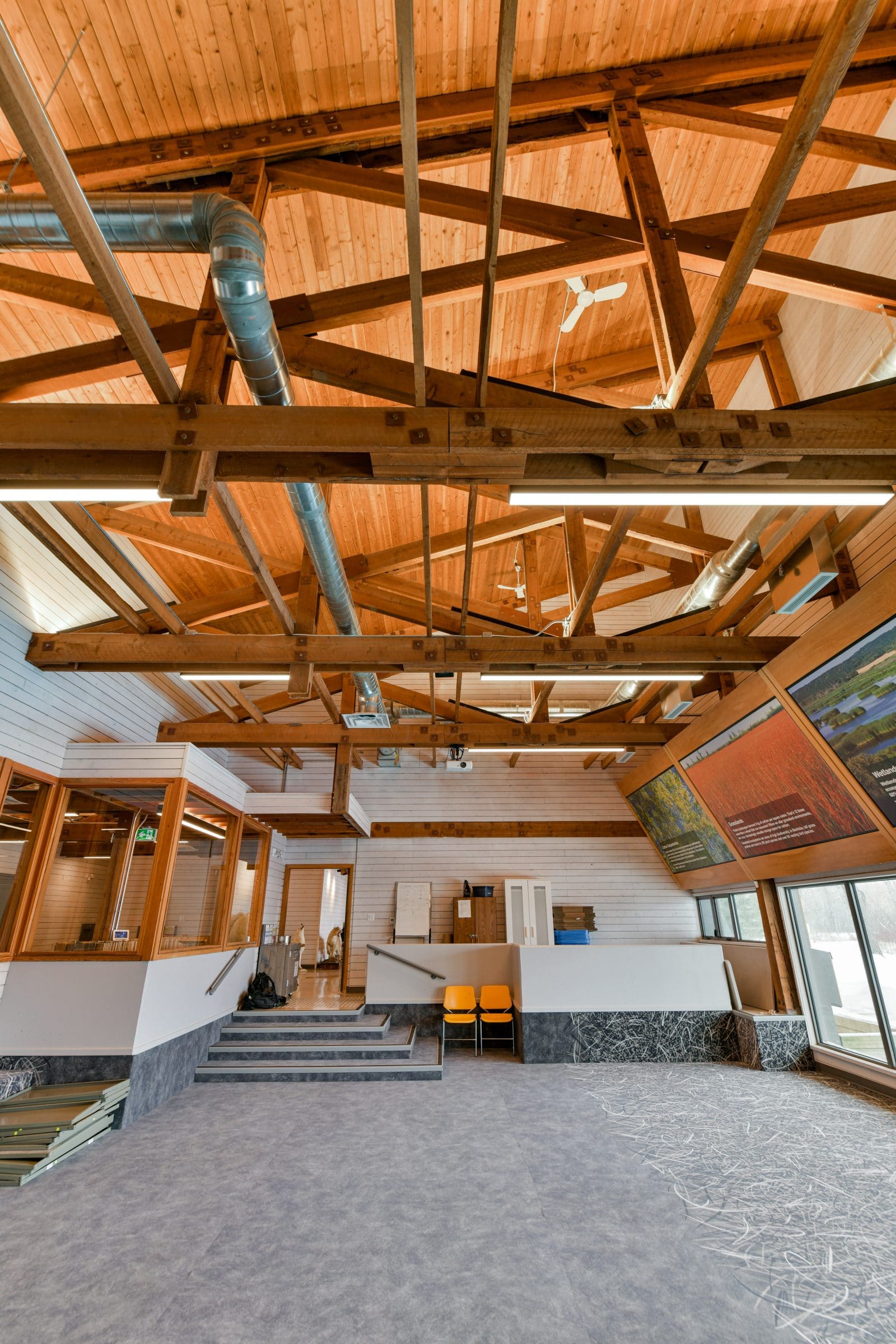 Photos courtesy of Empire Photography.