Did you hear? Last week, monarch butterflies were listed as an endangered species. These winged favourites, along with other insects like bees and wasps, are essential pollinators.
Pollinators have a critical role to play when it comes to climate change. Almost 90% of all flowering plants require pollination, making pollinators essential to the health of plant populations that lock up carbon.
___
Interested in learning more about pollinators? Become a community scientist (no experience required) and check out one of our upcoming Bumble Bee Surveys on August 6th or 20th.
While there are many ways to fight climate change, restoring natural habitats through regeneration from seeds is fundamental.
And for that, we need pollinators.
That's why, adjacent to our solar panels, you'll find FortWhyte Alive's pollinator garden. Currently in full bloom, it's bursting with the colour of wildflowers and native prairie plants. It's our way to fight climate change, promote biodiversity, and protect pollinators. 
So what exactly is a pollinator garden and how does it help in our fight again climate change?
Pollinator gardens are planted and designed with nectar and pollen producing plants. With these native plants in place, they are a simple, but impactful way create food-filled havens for pollinators.
Providing insect habitat is an essential part of biodiversity. Insects are required for human survival. They regenerate soil, pollinate crops, and are a food source for many different species, making them vital to our natural ecosystem. Planting a pollinator garden is a simple, fun and beautiful way to provide food and shelter for these essential insects.
So what's blooming in the garden?
Blue Flax
Linum perenne
These make pretty border perennial with pale blue flowers on thin delicate stems that are surprisingly a lot stronger than they appear. This flower's pale blue petals attract small bees, butterflies, and flower flies.
White Yarrow
Achillea millefolium

Stems produce delicate fern like foliage and clusters of small white flowers. Very hardy and easy to grow, as it does not require much maintenance and can grow almost anywhere. These beauties attract tons of pollinators like butterflies, bumble bees, honey bees, and yellow jackets.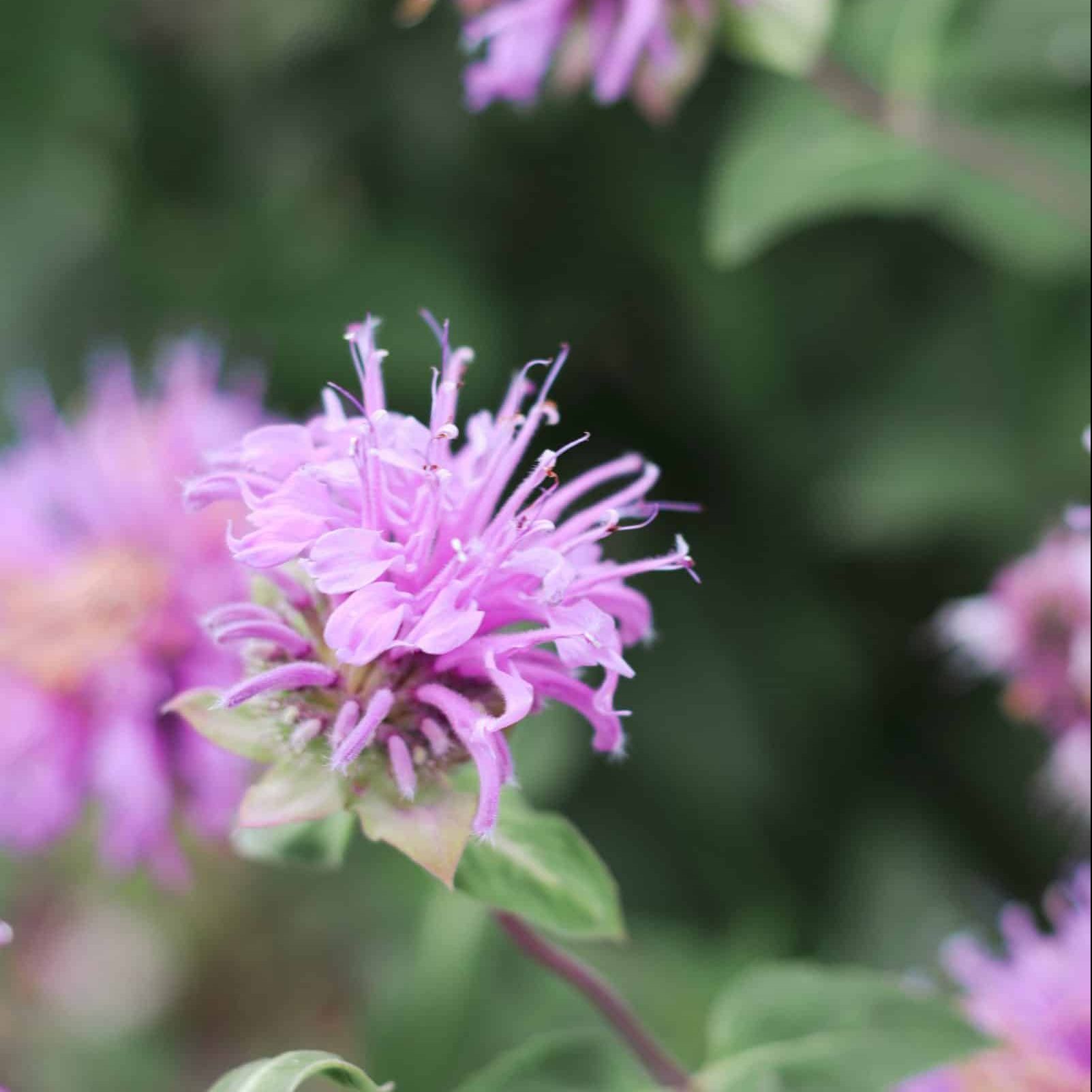 Bergamot
Monarda fistulosa
A hardy perennial, with prolific fragrant lavender coloured blossoms that pollinators can't resist! They attract butterflies and hummingbirds, and are excellent for bees.
Hyssop
Hyssopus officinalis
A hardy pollinator magnet with a refreshing mildly woody aroma. Leaves are slightly bitter and can be used in cooking to garnish salads, game meats, soups and stews. They're generous producers of potent nectar that attract honey bees, butterflies, hummingbirds, and tiny hover wasps.
False Sunflower 
Heliopsis helianthoides scabra 
These produce masses of brilliant, yellow-orange flowers that grow at an incredible speed and last all season. While they attract butterflies, bees, and other necessary pollinators, they are also favourites for birds.
Of course, thank you to FortWhyte Alive volunteers who are the ones on the ground, working hard to restore, regenerate and do good for the planet.