What a night! We had an absolute blast hosting the third annual Great Escape, our summer camp for adults, at FortWhyte Alive on Thursday, July 20.
Tasked with completing a list of tasks in order to earn a camp badge, guest 'campers' explored FortWhyte Alive, participating in child-life fun along the way. Attendees were treated to a night of traditional summer camp activities – canoeing, archery, tug-o-war, tie-dying, and more – in addition to some new, more 'adult' favourites, like fire starting competitions, axe throwing, and campfire grilled cheese sandwiches!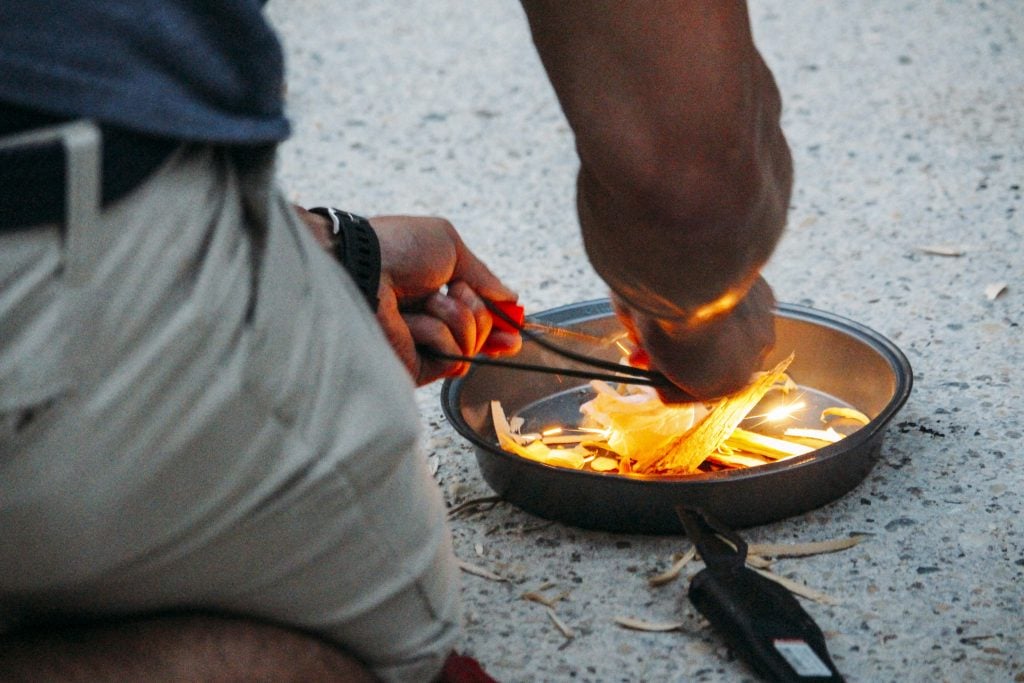 A giant THANK YOU to our event sponsors Bothwell Cheese for their support, and bringing the most delicious cheesy snacks. We were thrilled to have event partners Lumberjax Axe Throwing, Cabela's, and Maple Leaf Survival help us out with some really fun activity stations (Axe Throwing, Archery, and Survival Skills, respectfully). We had a great time doing campy crafts with Nat & Fran, grooving to tunes from The Vinyl Salon and DJs Ack & Quack. We can't wait to see all of the great nautical shots taken at the photobooth (
check out the photos here
). Our amazing raffle prizes were supplied with a little help from our friends at Falcon Trails Resort, Bronuts, Coal and Canary, and Bothwell Cheese, just to name a few.
Our thanks to FortWhyte Alive volunteers and staff for their assistance in pulling off this one-night-only summer camp event. We couldn't do it without you.
And last but certainly not least, there wouldn't be a summer camp for adults without our super enthusiastic summer campers, competing for camp badges, and posting hilarious photos along the way! We LOVED seeing all the fun that was had, and rest assured, we're already dreaming up big plans for next year's event.
Thank you for supporting FortWhyte Alive -- funds raised last night (in excess of $13,000!) will support environmental education programs for Manitoba's students.