On September 5, we celebrated Sam Fabro's life in the best way we know how – a round of golf! This marked the 24th Annual Golf Tournament, and the 1st Sam Fabro Memorial Golf Classic at Pine Ridge Golf Club. Clear blue skies blessed this friendly round as our golfers set out on a course full of fun and excitement – putting contest, raffles, challenges, pizza and of course… hatchet throwing. Would it really be a FortWhyte event without it?
Thanks to our generous sponsors and fantastic team of golfers we raised an overwhelming $41,868 in support of environmental education at FortWhyte Alive.
Check out the team photos in the slideshow below:
[Best_Wordpress_Gallery id="6″ gal_title="Sam Fabro Golf 2018″]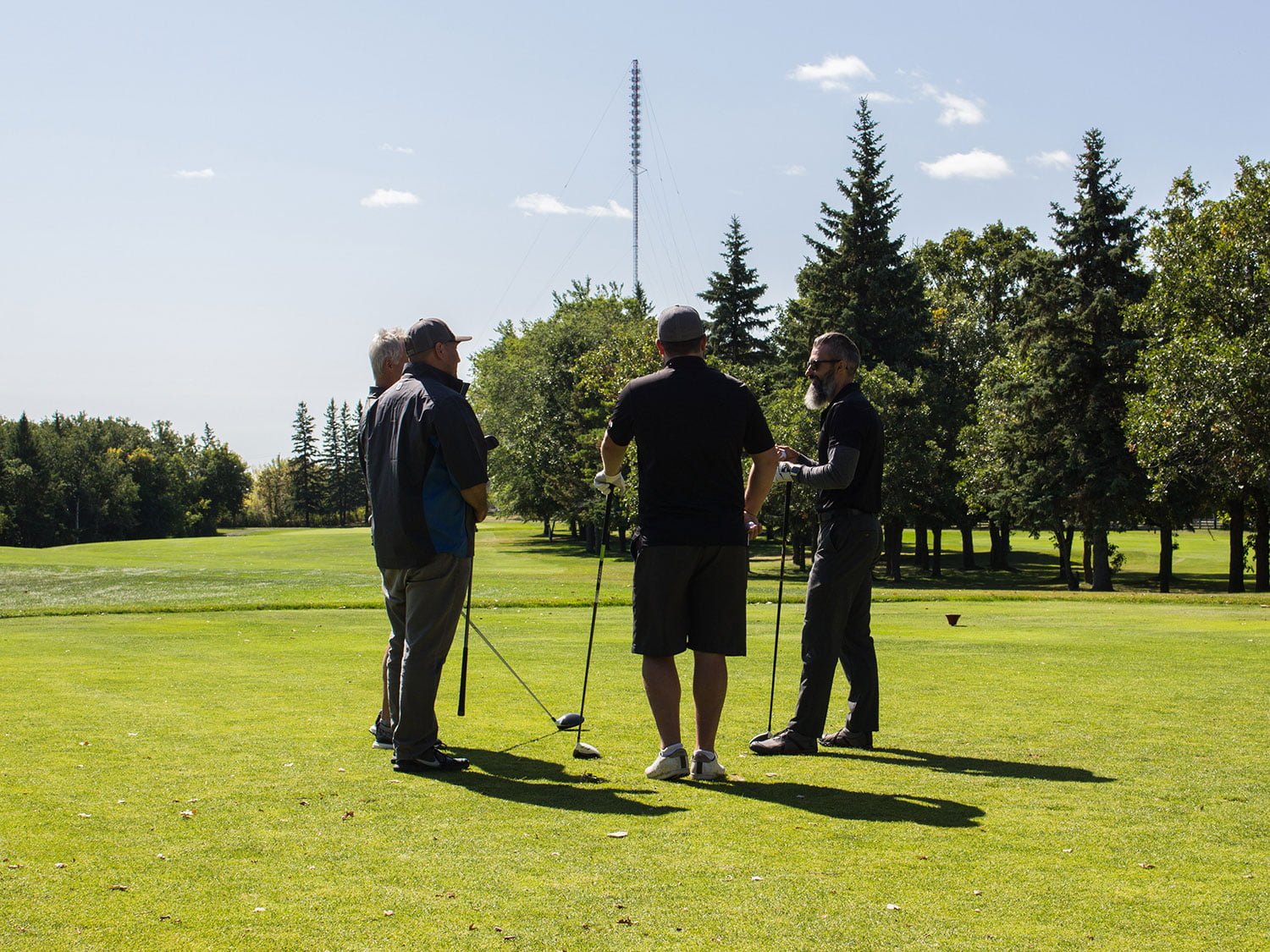 We can't thank our wonderful sponsors enough for their continued support. They are a part of a growing community of leaders who are passionate about making real change, and we are very pleased to have them on our team.
Lunch Sponsor:
KGS Group
Golf Cart Sponsor:
Autoshow Sales & Finance
Tee Gift Sponsor:
Brandt Tractor Ltd.
Wine Sponsor:
Kleysen Group Ltd.
Corporate Sponsors:
Manitoba Liquor and Lotteries
Maple Leaf Construction Ltd.
Qualico Communities
Quintex Services Ltd.
Pearson/Pollard Family
P4 Electrical
Hole Sponsors:
Antex Western
Aon
Birchwood Auto Group
Boston Pizza
Great West Life
Gypsum Drywall Interiors Ltd.
Manitoba Hockey Hall of Fame
Oasis Originals / Intrepid Dezine
PCL Constructors Canada Inc.
Quality Design Inc.
Rental Experts Inc.
Security Decorating Co. Ltd.
Shindico | TD Commercial Banking
Thor Plumbing and Heating Ltd.
Wolseley Waterworks
As always, congratulations to our tournament champions!
Trevor Hodnett, Peter Paulic, Paul Sigurdson and Ron Guina from Brandt Tractor claimed the top spot this year and were congratulated by FortWhyte Alive President and CEO Bill Elliott.
Many thanks go out to our tournament volunteers and staff that worked tirelessly to ensure that the tournament ran smoothly.