On Thursday, June 25 the Manitoba government announced grants totalling more than $8.5 million to support conservancy and educational activities at FortWhyte Alive.
Two separate grants will provide both immediate and long-lasting support that FortWhyte needs to continue to provide hands-on, educational resources for Manitobans to build and strengthen their connections to nature and take action on climate change.
$4.5 million was invested in our FortWhyte Forever Capital Campaign, which supports two major projects. One is a deep energy retrofit of our iconic Interpretive Centre which will allow us to continue to be leaders in sustainability as we hold ourselves to the highest standards, with expected completion at the end of 2020. This project will revitalize the 35-year old structure which has inspired generations of Manitobans to lead lives of environmental stewardship. The retrofit will enhance the building's envelope through increased insulation and air tightness, provide fossil fuel-free geothermal heating and cooling throughout the building, refresh public spaces, educational exhibits and staff offices, and bring a fresh exterior look to this unique building that has been an important part of visiting FortWhyte for so many years.
The other major project is the new Buffalo Crossing facility, expected to finish in 2022, which will allow FortWhyte to broaden its educational and recreational opportunities with a new year-round multi-purpose building to be located on McGillivray Blvd. The grant from the Province is in addition to an investment of $4.7 million from the Government of Canada and over $5 million in private donations from long time supporters such as the Richardson Foundation.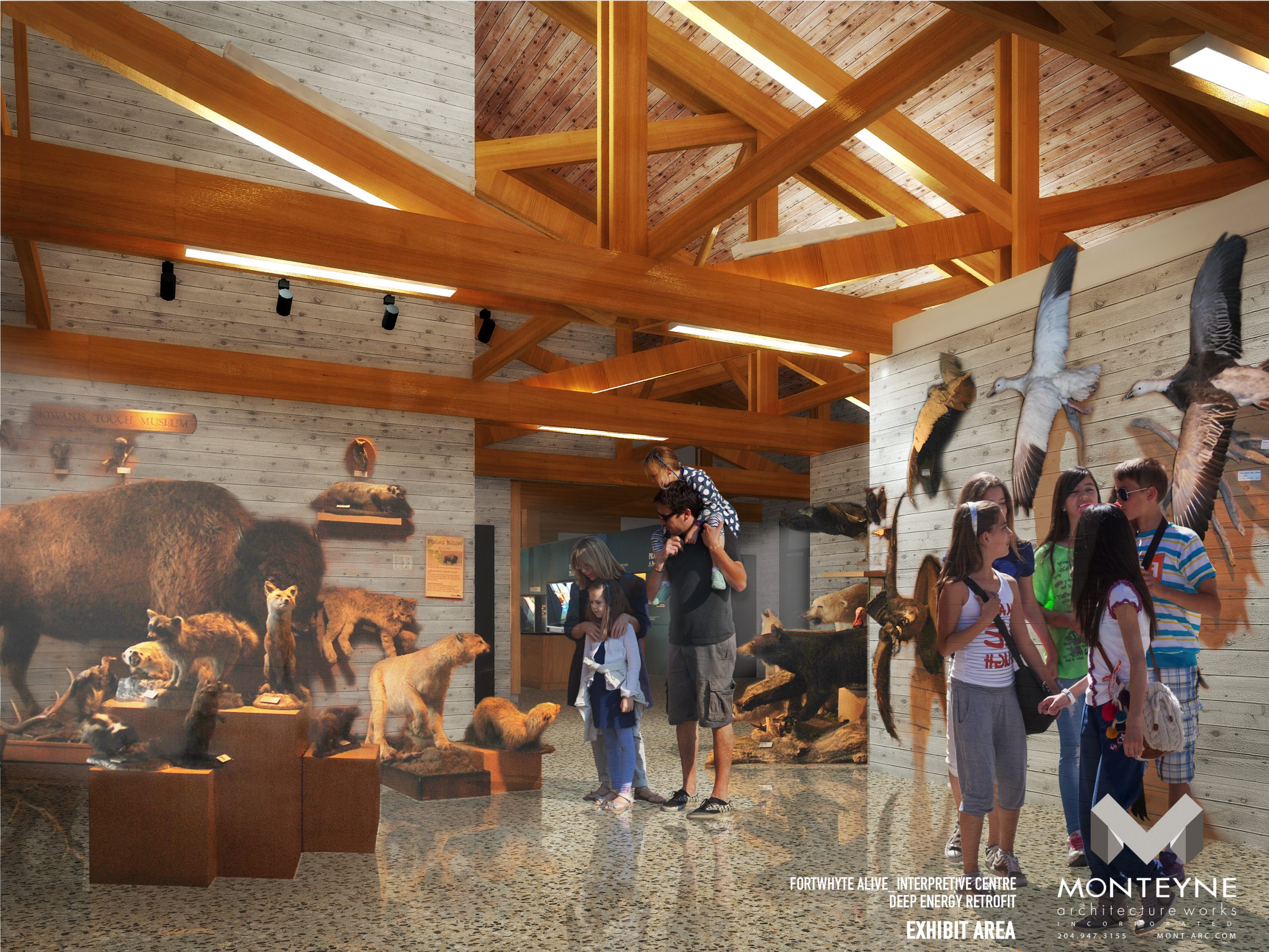 The other $4-million grant from the province was invested in the FortWhyte's Endowment Fund, held by The Winnipeg Foundation. This type of investment allows FortWhyte to benefit from stable, consistent revenue in support of our operating budget, letting us plan for the future during uncertain times.
"Now more than ever, we see how important time spent in nature is as it restores us, builds resilience and gives us a sense of hope," said Liz Wilson, president and CEO of FortWhyte Alive. "This forward-thinking investment by the Province of Manitoba provides stability to FortWhyte Alive and ensures hands-on environmental education, grounded in climate change science, will be accessible for generations of Manitobans."